Capri, Villa San Michele | ON AIR – From North to South, Rassegna video di artisti italiani e nordici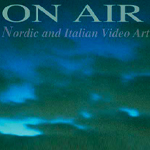 Villa San Michele, Capri | ON AIR – From North to South
Rassegna video di artisti italiani e nordici
Artisti: J. Tobias Anderson, Lauri Astala, Elina Brotherus, Emanuele Costanzo, Jesper
Fabricius/Jesper Rasmussen, Marit Følstad, Globalgroove, Crispin Gurholt, Petra Lindholm,
Marco Raparelli, The Icelandic Love Corporation, Milja Viita
Curatori: Mette Perregaard e Lorella Scacco
Luogo: Museo di Villa San Michele – Axel Munthe, Capri V.le Axel Munthe 34, Anacapri
Periodo: Venerdì 25 luglio ore 17 – 19.30 / inaugurazione 26 – 27 luglio ore 9 – 21
Info: tel. 081.8371401 – www.villasanmichele.eu
In collaborazione con: Skandinavisk Forenings Kunstnerhus / Circolo Scandinavo per Artisti e Scienziati di Roma reso possibile con il supporto di: Ambasciata Reale di Norvegia, Ambasciata di Svezia, Ambasciata di Finlandia, Ambasciata d'Islanda, Ambasciata di Danimarca.
Partner principali: Kulturrådet/Consiglio della cultura svedese, Volvo trucks.
La serie dei video raccolti sotto il titolo "ON AIR – from North to South" fanno riferimento sia al concetto di trasmissione che a quello di atmosfera, ruotando intorno ai temi della comunicazione e del paesaggio. Diverse tracce tematiche compaiono infatti nelle opere video, dai cambiamenti atmosferici alla fisicità dell'aria, dalla narrazione ispirata al cinema alla registrazione di memorie individuali e collettive. Negli spazi di Villa San Michele a Capri viene quindi presentato una selezione di videoarte italiana e nordica con l'obiettivo di incrementare il dialogo tra la scena artistica italiana e quella dei Paesi Nordici. Il programma include le opere video dei seguenti artisti noti a livello internazionale: J. Tobias Anderson (Svezia), Lauri Astala (Finlandia), Elina Brotherus (Finlandia), Emanuele Costanzo (Italia), Jesper Fabricius/Jesper Rasmussen (Danimarca), Marit Følstad (Norvegia), Globalgroove (Italia), Crispin Gurholt (Norvegia), Petra Lindholm (Finlandia/Svezia), Marco Raparelli (Italia), The Icelandic Love Corporation (Islanda), Milja Viita (Finlandia). All'inaugurazione saranno presenti Petra Lindholm e Emanuele Costanzo
Per ulteriori informazioni si prega di contattare:
Marie Kraft events@sanmichele.org
Villa San Michele
Viale Axel Munthe 34 – 80071 Anacapri Italy
Tel +39 081 837 1401
Fax. +39 081 837 3279
www.villasanmichele.eu
ON AIR – from North to South
VIDEO ARTISTI
J. Tobias Anderson, 1971 (Sweden)
www.geocities.com/tobiasanderson/info.html
Mostre selezionate: Uppsala Art Museum, 2006 – Lönköpings Länsmuseum, 2006 – Museo de Arte Moderno, Buenos Aires, 2003
Lauri Astala, 1958 (Finland)
Mostre selezionate: Drawing Lust, Kunsthalle Lophem, Brugge, Belgien, 2006 – New Media Art – Boston Cyberarts Festival, USA, 2005 – Forum Box Gallery, Helsinki, 2005
Emanuele Costanzo, 1972 (Italy)
Mostre selezionate: Palazzo di Primavera, Terni, 2004 – Galleria Artecontemporanea, Catania 2003
Elina Brotherus, 1972 (Finland)
www.sag.se/foto/elinabrotherus/elina.html www.arsfennica.fi/2007/brotherus-en.html
Mostre selezionate: Centre pour l'image contemporaine, Saint-Gervais, Ginevra 2007 – Ars Fennica, KIASMA, Helsinki, 2006 – Metropolitan Museum of Photography, Tokyo 2006
Jesper Fabricius, 1957 (Denmark) – Jesper Rasmussen, 1959 (Denmark)
www.photography.dk www.christoffersenart.dk www.videoart.suite.dk/archives/jesper-fabricius.htm
Mostre selezionate: Galleri Tom Christoffersen, København 2007 – Fotografisk Center, København 2007 – Galleri Møller Witt, Århus
Marit Følstad, 1969 (Norway)
www.folstad.net
Mostre selezionate: Museum of installation, London 2004- Malmø Art Museum, Malmo 2004
Globalgroove (Italy) Michele Andreoni, 1965 – Fabio Toffolo, 1962
www.globalgroove.it
Mostre selezionate: Mobile Journey, 52ma Biennale di Venezia, 2007 – Assab One, 2006, Milano – Web Biennal, Contemporary Art Museum, Istanbul, 2005
Crispin Gurholt, 1964 (Norway)
www.transparent.nu
Mostre selezionate: Mobile Journey, 52ma Biennale di Venezia, 2007 – Museum of Contemporary Art, Tromso 2007– Galleri K, Oslo 2006
Petra Lindholm, 1973 (Sweden/Finland)
www.petralindholm.net
Mostre selezionate: Carnegie Artaward 2005, Oslo – Black Box, 2006, Norrköping
Marco Raparelli, 1975 (Italy)
Mostre selezionate: Fair play 2007 film and video award, Play Gallery, Berlin, 2007 – "Dopofestival", Pesaro Film Festival, 2007 – "As a drop of water on a K-way", Care/of, Milano 2007 – American Academy, 2005 Rome
The Icelandic Love Corporation (Iceland), Sigrún Hrólfsdóttir,1973, Jóní Jónsdóttir, 1972, Eirún Sigurðardóttir, 1971
www.ilc.is
Selected shows: Reykjavik Art Museum, 2007 – i8gallery, Reykjavik – Basel Art Fair
Milja Viita, 1974 (Finland)
www.miljaviita.com
Selected shows: Gallery Kluuvi, Helsinki City Art Museum, 2006 – Nordisk Panorama, Århus, 2006
ON AIR – from North to South
OPERE VIDEO IN MOSTRA
Tobias J Anderson, Going nowhere fast, 2007 4'22''
Lauri Astala, Roma derive I, 2006 2'10"
Elina Brotherus, Miroir, 2001 2'25'' courtesy: gb agency, Paris
Emanuele Costanzo, 3 metri al secondo, 2006 8'10''
Jesper Fabricius/Jesper Rasmussen, Village Churches, 1999 3'
Marit Følstad, Pink Dreams, 2006 Rune Lindbæk, sound 4'
Crispin Gurholt, Vernissage, 2006 4'
Globalgroove, Natural Location, 2007 3'12''
Petra Lindholm, All is One, 2006 14'12''
Marco Raparelli, Pass by me, 2006 4'36"
The Icelandic Love Corporation, Thank You, 2002 3'10''
Milja Viita, A Tale of a Dead Man, 2006 5'
ON AIR – from North to South
CURATORI
METTE PERREGAARD (artista)
Direttrice del Circolo Scandinavo a Roma. Mette Perregaard ha lavorato individualmente e in collaborazione con altri artisti in esposizioni, cataloghi, libri. Nel 2005 ha pubblicato il libro "A Photographic Journey from Rome to Constantinople" , editor Sfinx, Danimarca.
LORELLA SCACCO (curatrice, giornalista, critica d'arte)
Lorella Scacco è una critica d'arte, giornalista e curatrice indipendente di eventi culturali. Laureata in Storia dell'Arte Contemporanea e in Estetica. E' membro della SIE, Società Italiana d'Estetica. Ha curato esposizioni e cataloghi di numerose mostre d'arte contemporanea in spazi espositivi pubblici e privati in Italia e all'estero, tra cui Artesto al Palazzo della Triennale di Milano (2006), Mobile Journey alla 52ma Biennale di Venezia (2007) e The Hot Season – Italian Art Now allo Stenersen Museum di Oslo (2008). Collabora con riviste d'arte specializzate. E' particolarmente interessata e competente di arte contemporanea dei Paesi Nordici e di arte applicata alla tecnologia mobile e video. Autrice del libro Estetica mediale. Da Jean Baudrillard a Derrick de Kerckhove edito da Guerini, Milano 2004.
Altre fonti