SINGLE ROOM – one room one artist
Introduction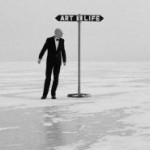 Single Room is the title of a group exhibition curated by Lorella Scacco in Trevi Flash Art Museum.
The project foresees the participation of the exhibition of ten artists, which each one have a museum room available to stage own works. A single room as a stage to perform. In this occasion there will be an international appeal with the participation of Finland.
The invited Italian artists are Benedetto Di Francesco, Alba D'Urbano, Giuliana Lo Porto, Paolo Schmidlin, Daniele Vezzani; those Finns are Miika Nyyssonen, Hannu Palosuo, Jyrki Parantainen, Nanna Susi, Roi Vaara.
The exhibition was organized in collaboration with the Trevi Flash Art Museum, Pio Monti, FRAME and is patronaged by the Embassy of Finland.