MOTO PROPRIO
Introduction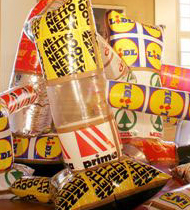 Proper motion is the title of an exhibition curated by Lorella Scacco in Palazzo Ducale in Sassuolo. The scientific term means the movement of a celestial body in space, and on this occasion, it symbolizes the inner journey that each individual artist faces in his search for expression.
The invited artists are Gunilla Klingberg, Petra Lindholm, Sirous Namazi, which work with different mediums, ranging from installation to video art.
The exhibition was organized by the Embassy of Sweden and the City of Sassuolo, in collaboration with the Superintendency for the Historical Anthropological Heritage of Modena and Reggio Emilia.