Milan, BOOK LAUNCH NORTHWAVE Overview of video art in the Nordic Countries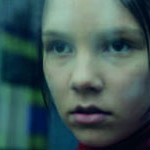 by Lorella Scacco
Thursday, November 12 – 2009 at 5 pm
at the TRIENNALE DI MILANO
Thursday, November 12, 2009 at 5 p.m. will be presented the book Northwave. A Survey of Video Art in Nordic Countries written by Lorella Scacco at the Triennale in Milan.
The book will be introduced by:
Stella Bottai
Art critic and historian of contemporary art
Chiara Guidi
Art critic and historian of contemporary art
The book, published by Silvana Editoriale, offers a broad survey of developments in Nordic Countries video art since the 60′s until nowadays and the poetics developed by artists. Particular attention has given to artists who have worked since the 90s until the most recent generation. The book is bilingual (Italian / English) and is divided into two parts: an essay that investigates the early video experiments of the 60s and 80s in the five Nordic Countries (Denmark, Finland, Iceland, Norway, Sweden) and then goes to the "Nordic Miracle" in the 90s and up to nowadays, describing the issues, trends and work of the artists. The second part consists of about sixty profiles of the recent generation of video artists. Enclosed to the book a DVD showcases some video preview of the artists. Among the artists included in the book recall Eija-Liisa Ahtila, Lauri Astala, Lene Berg, Tobias Bernstrup, Johanna Billing, Elina Brotherus, Maria Friberg, Siri Hermansen, Marianne Heske, Laura Horelli, Henrik Håkansson, Eva Koch, Ragnar Kjartansson, Jesper Just, Peter Land, Annika Larsson, Petra Lindholm, Liisa Lounila, Marita Liulia, Mika Taanila, The Icelandic Love Corporation, Salla Tykkä, Roi Vaara, Steina Vasulka, Magnus Wallin, Knut Åsdam.
The book is supported by the following Nordic Countries institutions:
NORDISK KULTURFOND, The Nordic Culture Fund
FINNISH CULTURAL FOUNDATION, Helsinki, Finland
FRAME, Finnish Fund for Art Exchange, Helsinki, Finland
AVEK, Promotion Centre for Audiovisual Culture, Helsinki, Finland
FRITT ORD FOUNDATION, Oslo, Norway
DANISH ARTS COUNCIL, Copenaghen, Denmark
CIA, Center for Icelandic Art, Reykjavík, Iceland.
The project has been realized with the collaboration of the Embassies of Denmark, Finland, Norway and Sweden.
The event will be located in the Sala Lab at the Triennale di Milano in Viale Alemagna 6, Milan.
Information:
please send an email to northwave@live.it
More resources