Copenhagen, Book Launch: NORTHWAVE A Survey of Video Art in the Nordic Countries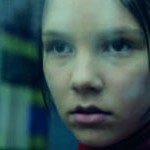 by Lorella Scacco
BOOK LAUNCH: Monday, October 25 – 2010 at 4 p.m.
Schools of Visual Arts
THE ROYAL DANISH ACADEMY OF FINE ARTS
Kongens Nytorv 1, 1050 Copenhagen
"Italienske Auditorium"
The book will be introduced by:
Mikkel Bogh
Rector of the Schools of Visual Arts, Royal Danish Academy of Fine Arts in Copenhagen
Anette Østerby
Director of The Visual Arts Centre, The Danish Arts Agency
Emilio Canu
Cultural Attaché of the Italian Culture Institute in Copenhagen
Eva Koch
Visual artist
The book, published by Silvana Editoriale, offers a broad survey of developments in Nordic video art since the 60′s until today and the poetics developed by artists. Particular attention has been given to artists who have worked since the 90s until the most recent generation.
The book is bilingual (Italian / English) and is divided into two parts: an essay that investigates the early video experiments of the 60s through the 80s in the Nordic Countries and then goes to the "Nordic Miracle" in the 90s and up to now, describing the issues, trends and work of the artists. It investigates the concept of the Nordic through opinions by theorists and artists from the last decade (1999-2009) and discusses the process of internationalization and the evident expressiveness of Nordic video art. Particular attention has been given to the most recent generation who has researched themes as memory, perception and social issues in a documentary style with film as the preferred media. The second part consists of about sixty biographical profiles of the recent generation of video artists. Enclosed in the book is a DVD showcasing some video art excerpts.
Artists discussed in the book include: Eija-Liisa Ahtila, Lauri Astala, Lene Berg, Johanna Billing, Elina Brotherus, Lilibeth Cuenca Rasmussen, Morten Dysgaard, Maria Friberg, Siri Hermansen, Marianne Heske, Laura Horelli, Henrik Håkansson, Jesper Just, Eva Koch, Ragnar Kjartansson, Peter Land, Annika Larsson, Petra Lindholm, Liisa Lounila, Mika Taanila, The Icelandic Love Corporation, Salla Tykkä, Roi Vaara, Steina Vasulka, Gitte Villesen, Magnus Wallin, Knut Åsdam.
The book is promoted by the following Nordic institutions:
NORDISK KULTURFOND, The Nordic Culture Fund
FINNISH CULTURAL FOUNDATION, Helsinki, Finland
FRAME, Finnish Fund for Art Exchange, Helsinki, Finland
AVEK, Promotion Centre for Audiovisual Culture, Helsinki, Finland
FRITT ORD FOUNDATION, Oslo, Norway
DANISH ARTS COUNCIL, Copenhagen, Denmark
CIA, Centre for Icelandic Art, Reykjavík, Iceland.
The book launch in Copenhagen is supported by Nordisk Kulturfond, Danish Arts Council and the Italian Institute of Culture in Copenhagen.
VIDEO SCREENING
Monday, October 25, 2010, a video screening will take place, presenting a selection of Nordic art-video described in the book, after the introduction of the book. The screening takes place in Italienske Auditorium 5.30 – 7 pm.