Stockholm, Bonniers Konsthall | Book Launch: NORTHWAVE A Survey of Video Art in the Nordic Countries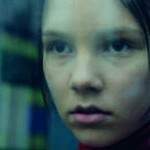 by Lorella Scacco
BOOK LAUNCH: Thursday, February 03 – 2011 at 5 p.m.
BONNIERS KONSTHALL
Torsgatan 19, Stockholm
Programme
17.00 Introduction Paolo Grossi
17.15 Lorella Scacco in conversation with Bonniers Konsthall's director Sara Arrhenius
18.15 Mingle in the café and screening of the compilation
Lorella Scaccos Northwave. A Survey of Video Art in Nordic Countries (published by Silvana Editoriale, 2010) offers a broad survey of developments in Nordic video art since the 60′s until today and the poetics developed by artists.
The first part of the book is an essay that investigates the early Nordic video experiments of the 60s and then goes to the "Nordic Miracle" in the 90s and up to now, describing the issues, trends and work of the artists. It investigates the concept of "the Nordic" and discusses the process of internationalization of Nordic video art. Particular attention has been given to the young generation who has researched themes as memory, perception and social issues in a documentary style with film as the preferred media.
A second part of the book consists of about sixty biographical profiles of the recent generation of video artists. Artists discussed in the book include Eija-Liisa Ahtila, Lauri Astala, Lene Berg, Johanna Billing, Elina Brotherus, Lilibeth Cuenca Rasmussen, Morten Dysgaard, Maria Friberg, Siri Hermansen, Marianne Heske, Laura Horelli, Henrik Håkansson, Jesper Just, Eva Koch, Ragnar Kjartansson, Peter Land, Annika Larsson, Petra Lindholm, Liisa Lounila, Mika Taanila, The Icelandic Love Corporation, Salla Tykkä, Roi Vaara, Steina Vasulka, Gitte Villesen, Magnus Wallin, Knut Åsdam.
Northwave is bilingual (Italian / English). Enclosed is a DVD showcasing some video art excerpts.
The book launch in Stockholm is supported by the Italian Institute of Culture in Stockholm.