New York, American Scandinavian Foundation | Book Launch: NORTHWAVE A Survey of Video Art in the Nordic Countries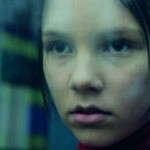 by Lorella Scacco
PERFORMANCE BY LILIBETH CUENCA RASMUSSEN
BOOK LAUNCH AND PERFORMANCE: Tuesday, March 01 – 2011 h. 6.30 p.m.

AMERICAN SCANDINAVIAN FOUNDATION
Scandinavia House, 58 Park Avenue (@ 38th Street), New York City
The book "Northwave: A Survey of Video Art in Nordic Countries" (Silvana Editoriale, 2009) offers a broad survey of developments in video art from the Nordic countries from the 60s till today and the poetics developed by artists. On March 1st, author of the book, Italian art critic and curator Lorella Scacco, will give a talk on the subject, and Danish Lilibeth Cuenca Rasmussen will stage a performance of her musical work "Mis United".
Northwave is bilingual (Italian / English). Enclosed is a DVD showcasing some video art excerpts.
More info:
http://www.scandinaviahouse.org/events_lectures_literary_upcoming.html
http://www.gknewyork.um.dk/NR/rdonlyres/7943BF29-A034-4EA2-B0BD-A673E5265D1C/0/NEWSLETTER_FEBRUARY.pdf