Milan, EffeArte Gallery, Luca Coser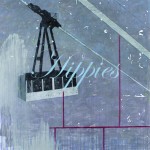 Luca Coser
curated by Lorella Scacco
Milan, EffeArte Gallery
30th November 2012 – 15th February 2013
Opening: 29th September, h 18 | EffeArte, via Ausonio 1/A,  Milan
Effearte is proud to present Qualcuno deve gridare che costruiremo le
piramidi, the solo show by Luca Coser.
The title of the show is derived by Nostalghia by the Russian movie director
Tarkovskij and it refers to the so called "speech by Domenico". He is the insane
main character who declares his own thruth rising up from the monument at the
centre of Campidoglio square in Rome. Luca Coser chose this quote because
he shares the same movie director's faith into the deep and superior values of
the art, into its projecting back to the future energy which pursues through a
constant work on the memory of art itself.
His poetics is based on the principle of art quoting itself. Thus, the artist claims
that art itself could become "salvation", meaning the sacredness of everyday life
far away from any religious dogma.
The artist uses artistic quotations based on movies, music and literature as a
communicative filter for his personal point of view of the world.
The most recent series of both small and large works will be exhibited in the
gallery in addition to his latest editorial project based on covers of well known or
unpublished books by important artists such as Alex Katz, Lucio Fontana, Jim
Dine and Alberto Burri. All of these books are printed by the new publishing
house "Lunatico&Son".