Kunsthalle, Bratislava, Slovak Republic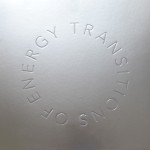 Transitions of Energy
Bratislava, Kunsthalle
29th May 2015– 5th July 2015


"Transitions of Energy" presents five international artists which investigate how energy and light interact with the stream of life in different fields. The two kinds of forces can take several  dimensions and deal with different issues. Exhibition curated by Lorella Scacco.
Flavia Bigi investigates the perception of  natural light as a medium to deepen  the research for inner spirituality. Casaluce /geiger :::synusi@ analyses  the post human territory  and the  shamanic and cyborg stream of life between the real and virtual dimension.
Juliana Herrero deals on the form of energy questioning the infiltration of the
virtual world in human life, working between analog and digital fields. Sissa Micheli explores kinetic energy in relation to its spatial and temporal dimensions through artificially animated structures. Francesca Romana Pinzari  works on physical interaction between people.
http://www.kunsthallebratislava.sk/event/premeny-energie